Jane van Spyk Bsc.(psy)Hons.,MAR, Cert ASK; ZB

 Contact: 01626 891811 
Website: www.holistictherapyexeter.co.uk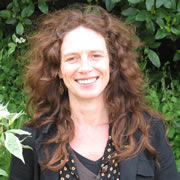 Jane is a reflexologist and full member of the Association of Reflexologists and a Certified Zero Balancer. She is a tutor for The Academy of Systematic Kinesiology (T.A.S.K.) and holds regular Kinesiology tasters/courses (see courses) as well as classes in energy healing and meditation and has also taught "Introduction to Energy Healing" and "Introduction to Reflexology" in Adult Education. She annually attends skills workshops to update techniques and keep abreast of latest developments.
She has worked in Health Food Management and Secondary School Education and has a psychology background. Her professional work in the healing arts began in the early 1990s but coming from a family where health and spiritual well being was a way of life has always been involved with some aspect.
Her interest in helping others grew from her own spiritual journey in which healing self is part of the process. She is trained in the Western School Spiritual teachings that combine principles from both the East and the West. Her training inspires and provides the sound foundation upon which her classes and practice work are based.
Jane loves her work and enjoys meeting different people, helping and supporting them in any way 'whether it be their health or re-igniting a spiritual spark'.