Journeys To The Spirit
For Meditation workshops click here.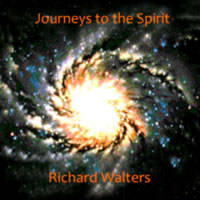 A CD of 5 Meditations
Contents
Introduction. (2.16)
A River Journey (9.24)
The Castle of your Heart's Desire (11.20)
Meeting Your Higher Self (9.00)
The Mountain Journey (10.00)
The Secret Garden (10.00)
The Journeys to the Spirit meditations are a series of guided journeys helping you access inner wisdom and guidance. By dropping into a deep state of relaxation you will allow your conscious mind to take a back seat, and ideas and images will arise that give insight into your life situation and issues that bother you.
On the River Journey, you travel with a boatman down river and see where the journey takes you. The things you see and experiences you have in this dream like state will have a relevance to the questions you have in your life.
The Journey to the Castle of your Hearts Desire takes you on a journey past the gate keeper and into the castle, where ideas and images arise that help and sometimes surprise you.
We then journey to meet your Higher Self in a tranquil woodland. Here you can ask questions and receive insight on any issues that you choose.
In the Mountain Journey you travel into the rarefied air of the high mountains to meet a wise hermit and partake of their wisdom.
Finally in the Secret Garden, the wisdom of the Earth is embodied by the gardener, and in the peace and tranquillity of the garden you can ask your questions.