Contents
Introduction.
Chakra healing meditation (11.02)
Chakra Healing mediation (18.48)
The Inner Smile (13.34)
The Archetypes of your Organs (11.32)
The Parallel Breath Meditation. (5.21)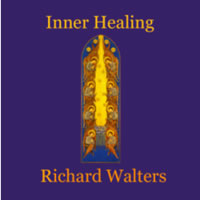 The Chakra healing meditations lead you through each chakra, bringing colour and attention to each chakra. The longer version brings attention to the emotional, mental and Spiritual states associated with each chakra.
The Inner Smile is a light hearted meditation brought to this country by the Taoist master Mantak Chia. It leads you through the body, bringing specific colours and a smile into each organ. By the end of the meditation your body will feel lighter, more relaxed and calm. Repeated regularly this meditation has helped many physical problems.
The Archetypes of the Organs, is a meditation that leads you to meet the representative of one of your organs. You can ask this archetype how you can help heal this part of your body, what it needs and why it is in trouble in the first place.
The Parallel Breath Mediation is designed to take you to a calm still place in a very short time. Breathing parallel lines up and down your body easily settles and quietens the mind.